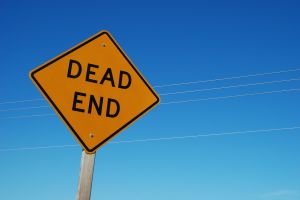 There are so many ways to get into car, truck, motorcycle and bicycle accidents in congested Los Angeles, including Hollywood, Inglewood, Culver City, Van Nuys, Sherman Oaks, Woodland Hills, Canoga Park and Calabasas, so we want to provide a couple of useful reminders to share with your loved ones and friends to try to avoid getting into a preventable accident.
Turning right – When turning right, how often does someone look right, then left and then turn, without checking again for oncoming cars, bicycle riders, skateboarders and pedestrians suddenly coming from the right. Always look right again before turning right.
Turning left — Never turn unless you can see all oncoming cars and you know it is clear. Ignore the honks from the person behind. That person won't be around to pay your damages or increased insurance rates if you make an unsafe turn causing a collision (Yes, your insurance rates will go up if it is a chargeable collision – that is, if it is decided by your insurer that you contributed more than 50% to causing the collision. More about that in a future blog).

As we have all seen in heavy traffic, many times opposing cars will stop to allow someone who is turning left at an intersection or into a parking lot to complete the turn. How many times have you seen the situation where there are two opposing lanes and while both lanes stop, someone, especially in heavy traffic, rushes by in the far right parking lane! Watch out for this hazard. Be sure all cars and trucks in all lanes, including the parking lane, stop before entering that lane!
Avoid rear end accidents – Keep a long space cushion between you and the vehicle in front of you. Sure sounds obvious, but how often do we forget, especially if in a rush to get somewhere, and the a needless collision occurs.
How many times have you seen a traffic signal turn green, the first car in line does not move or moves slightly and then the car behind rear ends the first car! Thus, do not just watch the traffic signal and go – a green light does not give you the right to proceed unless you have the right of way and it is clear.
Our office has provided legal services for victims of car accidents and other injury claims for over 30 years and we know that having an auto accident in Los Angeles and the San Fernando Valley can be a very stressful and life altering experience. We are here to help and get you compensated for your damages. If you have suffered injuries from an accident, do not hesitate to call or use our easy content intake form if you would like a free consultation. We would like to help you.